5 Ways to Have Your Best Sales Year Yet
If the start of 2017 has already been a blur and you've not had a chance to plan for the year ahead, it's time to take a moment. After all, if you fail to plan then you plan to fail. So, read on and discover what you need to do to have your best sales year yet!
1. Last Year vs. This Year
To look forwards, sometimes you need to look back first. Sit down and review your sales strategy from last year and figure out what was done well and what could be improved. Once you have assessed your previous year's performance and the number of placements you've made, you can then work backwards to figure out what you need to do month to month to achieve your annual goals for this year.
2. Buddy Up
Determine any skills you need to develop to improve upon last year's performance. If you're struggling with a particular part of your job, identify the person that's best at doing that in your agency and learn from them. Are they doing something that you aren't to make this part of their job easier? Do they know something that you don't? Ensure that you learn from the best by 'buddying' up with the person that's excelling at what you are struggling with.
3. Review Your Digital Footprint
The start of a year is a good time to review your online presence. Check your social channels. Does your LinkedIn profile need a refresh? What about your bio on the meet the team page on your agency's website? We live in a digital age where both clients and candidates will check you out online. Don't think they will just look at your LinkedIn profile, because it's not the case. Make sure all your profiles reflect the professional traits you want to promote. If you've done a great job with a client or candidate, reach out to them and ask them to write a recommendation for you. You're only as credible as your last job!
To see if your profiles need a refresh, a great thing to do is a five second test. If a stranger landed on the profile, could they tell what you do inside five seconds? If not, make some changes. As recruiters, your profiles should describe the challenges you help your clients and candidates overcome, rather than reading like a CV with a list of past accomplishments. Make it easy for them to buy into you and tell them exactly what you're good at!
4. Personal Development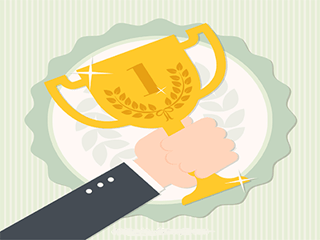 In this game, you always need to get better. So, take some time out to identify how you want to increase your knowledge this year. It could be reading more books, listening to more podcasts (check out the Firefish Podcast here!), or attending training days or courses. I've found what really keeps me motivated day to day is learning and trying to improve myself. Quite often, people feel they don't have the time or resource to do this. For me, I'm trying to read more this year. In the evening, I've replaced my smartphone time (Facebook, Twitter, etc.) with reading time and I'm loving it (and finding it relaxing too)!
5. Confirm Your Differentiators
Make sure you're clear on what makes you different from your competitors. Talk to some of your clients and find out why they chose to work with you – and what would make them switch and use someone else too. This sort of knowledge will make you more competitive. Just saying "I get the best people" won't be enough this year. You need to show what you do with relevant examples.
To improve, you first need to want to get better. Once you've committed to this and developed a personal development plan for the year ahead, sit down and discuss your goals with your manager. How do these goals tie into your agency's sales strategy? How can your manager work with you to make sure you achieve them, alongside achieving your agency's goals? It should be a collaborative approach and one that helps you to develop as a recruiter, whilst hitting your agency's targets too.
Have a great 2017!
About the Author: Cameron McLennan is a Predictive Recruitment Specialist at Firefish Software. Having joined Firefish last year, he's established in growing the Firefish family by bringing new clients who want to recruit smarter on board every week. In his spare time you'll find him on the golf course, planning his next trip to a foreign country and settling into newly married life!

Designed by Freepik Designed by Freepik